Whether you are wanting to fish on your own or with others, we have packages for everyone.
Bookings are easy, just call us!
Call us now to book your charter and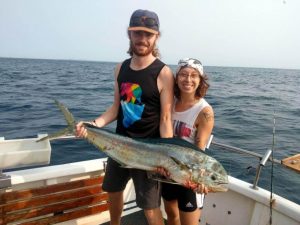 MORNINGS: 05:30am to 10.30am
AFTERNOONS: 11:00am to 4:00pm
The early bird trip, make the most of the fishing while the rest are sleeping, or have a sleep in, get the kids organised, and enjoy the afternoon.
Leaving from Mariners Cove Marina
Out the Seaway and straight to the Gold Coast Fishing Reefs.
Call us now for more information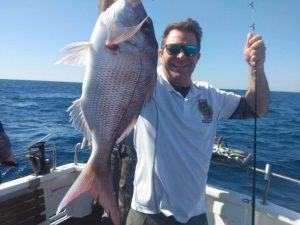 3/4 Day Charter
05:30am to 12.30am
When you want to spend more time on the water, we do a 7 hour trip to maximise your fishing experience
Leaving from Mariners Cove Marina
Out the Seaway and straight to the Gold Coast Fishing Reefs for a full days adventure. 
Call us now for more information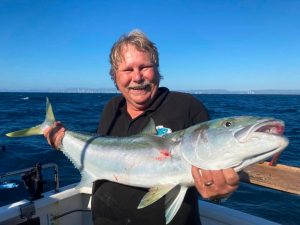 Private Charter
Times to suit
Longer trip, get out early and cover more area, or tailor your own trip, Birthday, Hen's, Bucks, Smooth water or Deep Water, Max 12 passengers, ring us for a price. Discretion guaranteed.
Call us and we will cater for your personal itinerary.
1/2, 3/4 & Full Day trips available.
Gift Certificates Also Available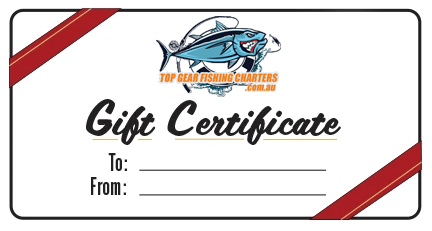 Our Gold Coast Fishing Charters leave at 05:30 am, this is so we can catch the rising sun, traditionally good fishing to 10:30 am. Then 11:00 am to 4:00 pm. Still early enough to make the best of the day. We supply all your Top of the line gear and Tuition.
Please turn up at least 15 mins early.
We can do Full, Three Quarter or Half day Private fishing charters, early start or times to suit. We fish a lot wider and deeper on a full day, ring us for a quote.
Bring a Hat, Sun Block, and a snack.
Complimentary Softdrinks and water.
We clean and prep your fish onboard
If you get a bit Queasy, bring Kwells or Travel Calm, and please read the instructions. These are the best, and they do work. One at night, one in the morning.
Alcohol permitted in moderation, Drunken behavior will not be tolerated.
Please do not be late, other people are waiting, you will be charged for a no show.
We cannot control the weather, sometimes trips are canceled or postponed for your safety, please bare with us, we will endeavour to contact you ASAP.
Please be aware that we have a seven day cancellation policy. We understand that things happen and we will endeavour to fill your spot if you need to cancel but, you will be liable for payment if we can't fulfil this. Sorry, but every spot is precious for us to survive.
Call us now to book your charter and